Dentist in North Billerica, MA
All our professionals at New Concepts Dental Group maintain the highest levels of accreditation and pursue ongoing education to stay abreast of the latest trends in dentistry.
We chose the name "New Concepts" dental group in 1984 to convey our commitment to offer the latest in technological advances in the field of dentistry. But, just because something is "new" does not necessarily mean that it is of benefit to the patient. Sometimes new products, a new techniques or a new piece of equipment just duplicates something already in use at a much lower cost to the patient. We only incorporate a "New Concept" when it provides a significantly improved benefit to our patients.
Over the years we have found the best "Concept" is the use of mature clinical judgment in the treatment of our patients.
Our facility is located in North Billerica just off Boston Road (Rt 3A) about 1.8 miles north of Billerica center. We are on the right side going north. Our address is 330 Boston Road, North Billerica, MA 01862. Our office is located in a free standing 3200 square foot professional building. We occupy the entire building. Our phone number is 978 663-7638.
Our facility was designed and built by us in 1987. There is plenty of parking and we are wheel chair accessible.
---
Dentists
---
Dr. Abboud Mallouh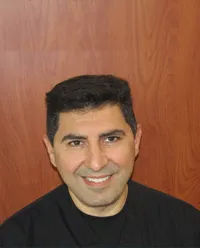 (Bio coming soon)
---
Dr. Marci Mazzuca
Dr. Marci Mazzuca was born and raised in Toronto, Ontario Canada; however, her family roots originate from Italy. During her time in Canada she attended the University of Western Ontario, known for its strong science and research facilities. It is there she received a Bachelor's of Science degree in the Honors Biology program. Growing up in the multicultural city of Toronto, Dr. Mazzuca has a passion for staying active outdoors, traveling and learning more about people, cultures and ethnicities. After being offered a position at the Goldman School of Dental Medicine, Dr. Mazzuca was eager to transition to the historic city of Boston Massachusetts to complete her Doctorate of Medical Dentistry degree and received an award for outstanding oral diagnosis. Following graduation, Dr. Mazzuca furthered her dental education at the Goldman School of Dental Medicine and completed a one year post-doctoral program receiving a certificate in Advanced Education in General Dentistry. She then continued on to complete a Master's of Science and specialty in the field of Endodontics. She holds a Doctor of Dental Medicine, a Master of Science in Dentistry, as well as a Certificate of Advanced Studies in Dentistry and is licensed in Massachusetts, Rhode Island and Toronto Canada where she earned her Fellowship distinction in addition to her Board Certification in the field of Endodontics. Dr. Mazzuca is currently a member of the American Association of Endodontics, the Canadian Association of Endodontics, Massachusetts Dental Society and the Royal College of Dentist Society of Ontario. Dr. Mazzuca was recently voted among her colleagues as one of the top Endodontists in Rhode Island.
Dr. Marci takes great pride in creating a relaxing, comfortable and pain free experience for all of those under her endodontic care. In her spare time, she likes to stay busy and active through a variety of outdoor activities, traveling and experimenting in the kitchen with new cuisines.
---
Dr. Corina Estevez
Dr. Corina Estevez received her B.A. degree from Boston University, majoring in Psychology and minoring in the French Language. She furthered her education at the University of Massachusetts in Boston receiving a Post-Baccalaureate Science Certificate. She obtained her Doctor of Dental Medicine degree from the Boston University Goldman School of Dental Medicine. Dr. Estevez expands and builds on her skills by taking continuing education courses in all aspects of dentistry. Dr. Estevez is fluent in English and Spanish and is certified to perform Nitrous Oxide Dentistry. She is a current member of the American Dental Association and the Massachusetts Dental Society.
Dr. Estevez grew up in nearby Belmont, MA and enjoys spending time with her husband and two young daughters traveling, exploring New England and learning about other cultures.
---
Dr. Amir Kasouha
Dr. Amir Kasouha received a degree in Biochemistry from the University of California, Los Angeles. He moved to Boston to study dentistry at Boston University Goldman School. He graduated Magna Cum Laude and continues to take continuing education courses in all aspects of dentistry to better treat his patients. Dr. Kasouha is fluent in English and Armenian and conversant in Spanish. He is certified to do Nitrous Oxide dentistry and Invisalign. He is a current member in the American Dental Association and the Massachusetts Dental Society.
When not in the office, Dr. Kasouha enjoys exploring the New England, playing basketball, watching sports, and spending time with his wife and two daughters.
---